Workshop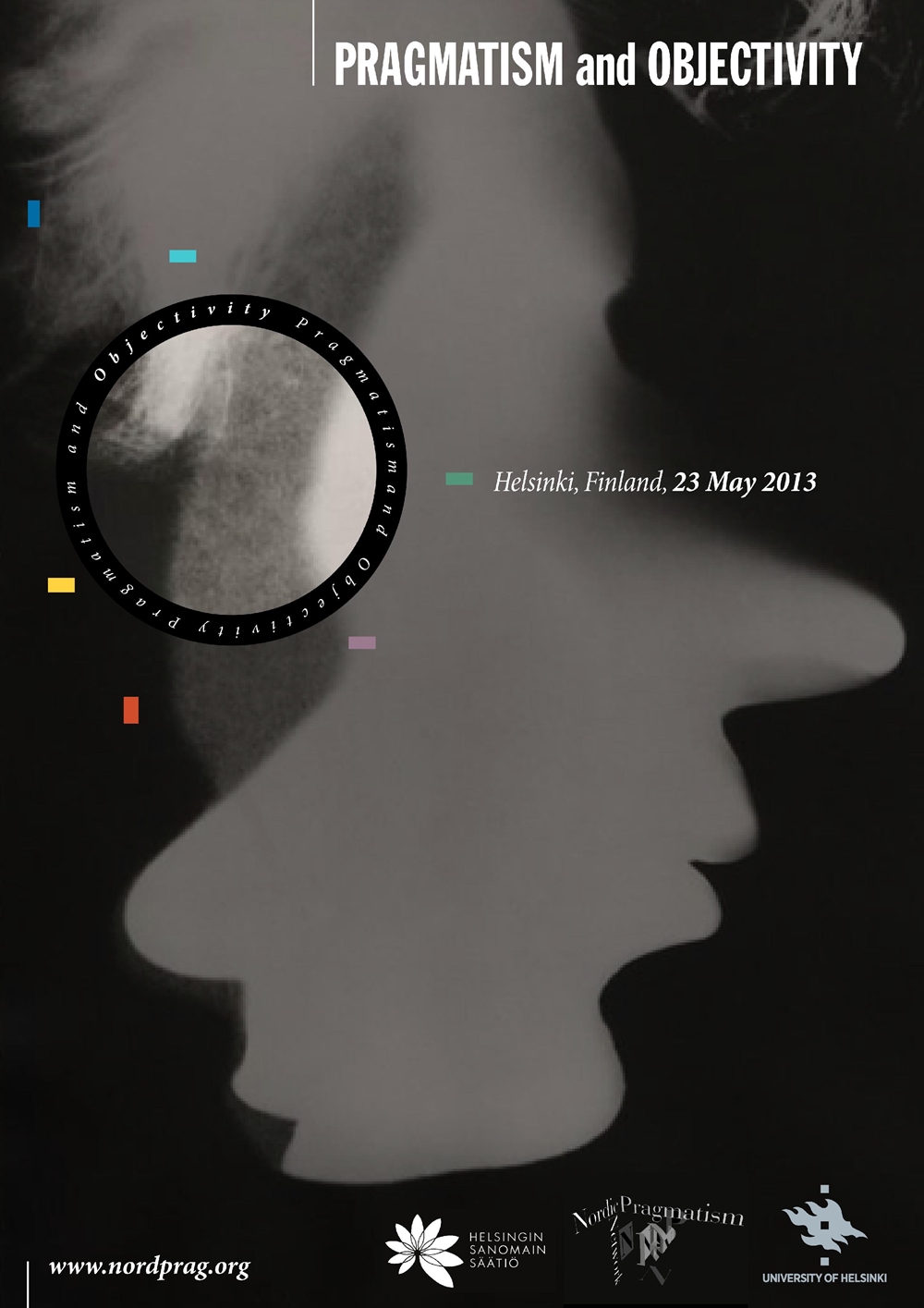 Helsinki, Finland
23 May 2013
Introduction
The concept of objectivity is becoming increasingly central to discussions of philosophical and social-scientific pragmatism. However, the notion has received widely divergent treatments from key figures in the pragmatist tradition as well as from leading present-day pragmatists. Arguably, there is no single or well-defined pragmatist concept of objectivity employed in these debates.
Pragmatists have both criticised and defended the ideal of objectivity. Following Donald Davidson's lead, Richard Rorty controversially argued that objective truth amounts to an unfathomable ideal, which consequently cannot be the aim of our inquiries, and suggested that the ideal of objectivity should be replaced with 'solidarity' and 'consensus'.
In contrast, Hilary Putnam has defended the view that value statements can achieve objectivity, understood in opposition to the merely subjective (or merely idiosyncratic). Others, such as contemporary Peirceans, have attempted to formulate views of objectivity that would escape the threats of relativism while still defending a notion of truth that evades the difficulties of the traditional correspondence account.
Pragmatists have actively explored new ways of conceptualising objectivity. Several contemporary pragmatists have defended an understanding of objectivity that is inherently connected to our practices of communication and judgment.
For example, Huw Price has argued that in many of our assertoric practices, the function of 'truth' is to point towards a standard of opinion beyond one's current stance, inviting disagreement from others. In a broadly similar vein, Robert Brandom's ambitious inferentialist semantics strives to make the connection between objectivity and communicative commitments explicit.
Some current pragmatists, such as Cheryl Misak and Robert Talisse, have argued that the pragmatist perspective on truth and the objectivity of inquiry has tangible implications for social decision- making and public practices. Interpreted along such lines, the pragmatic approach to objectivity is intrinsically linked to fundamental questions in the philosophy of the social sciences.
This one-day workshop explores different dimensions of the concept of objectivity from the point of view of the pragmatist tradition and present-day pragmatism. Key questions to be discussed include:
How have central figures of the history of pragmatist philosophy conceptualised objectivity?
What notions of objectivity are available to contemporary pragmatists? What criteria should we use in evaluating them?
Can we formulate a conception of pragmatic objectivity which escapes objectivism without lapsing into relativism?
What is the connection between objectivity, consensus and convergence? Can a pragmatist approach to objectivity accommodate pluralism?
Is objectivity inherently connected to our communicative practices?
What role, if any, can a distinctly pragmatist concept of objectivity play in the social sciences?
Would the adoption of a pragmatic approach to objectivity make a genuine difference in our public life, such as our media practices and the procedures of political decision-making?
Venue
The workshop is organized at department of social research at the University of Helsinki, 23 May 2013. The workshop sessions take place at Unioninkatu 37, lecture room 4.
The organizers of the conference are the project Pragmatic Objectivity, with funding from the Helsingin Sanomat Foundation, the University of Helsinki, and the Nordic Pragmatism Network with funding from NordForsk.
Workshop participants include Chiara Ambrosio (UCL), Mats Bergman (Helsinki), Leila Haaparanta (Tampere), David Hildebrand (Denver), Brendan Hogan (NYU), Christopher Hookway (Sheffield), Erkki Kilpinen (Helsinki), Aki Petteri Lehtinen (Helsinki), Sami Pihlström (Helsinki) and Henrik Rydenfelt (Helsinki).
Programme
Thursday, 23 May
10.00-12.00
Christopher Hookway (Sheffield)
Judgment and ExperienceLeila Haaparanta (Tampere)
Objectivity and Assertoric ForceHenrik Rydenfelt (Helsinki)
Objectivity and Intersubjectivity
Papers
The workshop papers can be opened by following the links in the programme. The rest of the papers will be made available prior to the event.